Airhotel Domodedovo - winner of the "Bronevik.com Star - 2016"!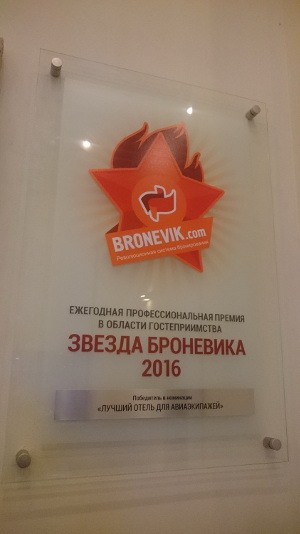 12.12.2016
The Airhotel (Domodedovo) became the best hotel for airline crews.
According to the results of the popular vote and selection by the expert jury in the category "Best hotel for airline crews" in 2016, the winner was our hotel. Thank you to everyone who voted for Airhotel Domodedovo and congratulations to the entire hotel staff!